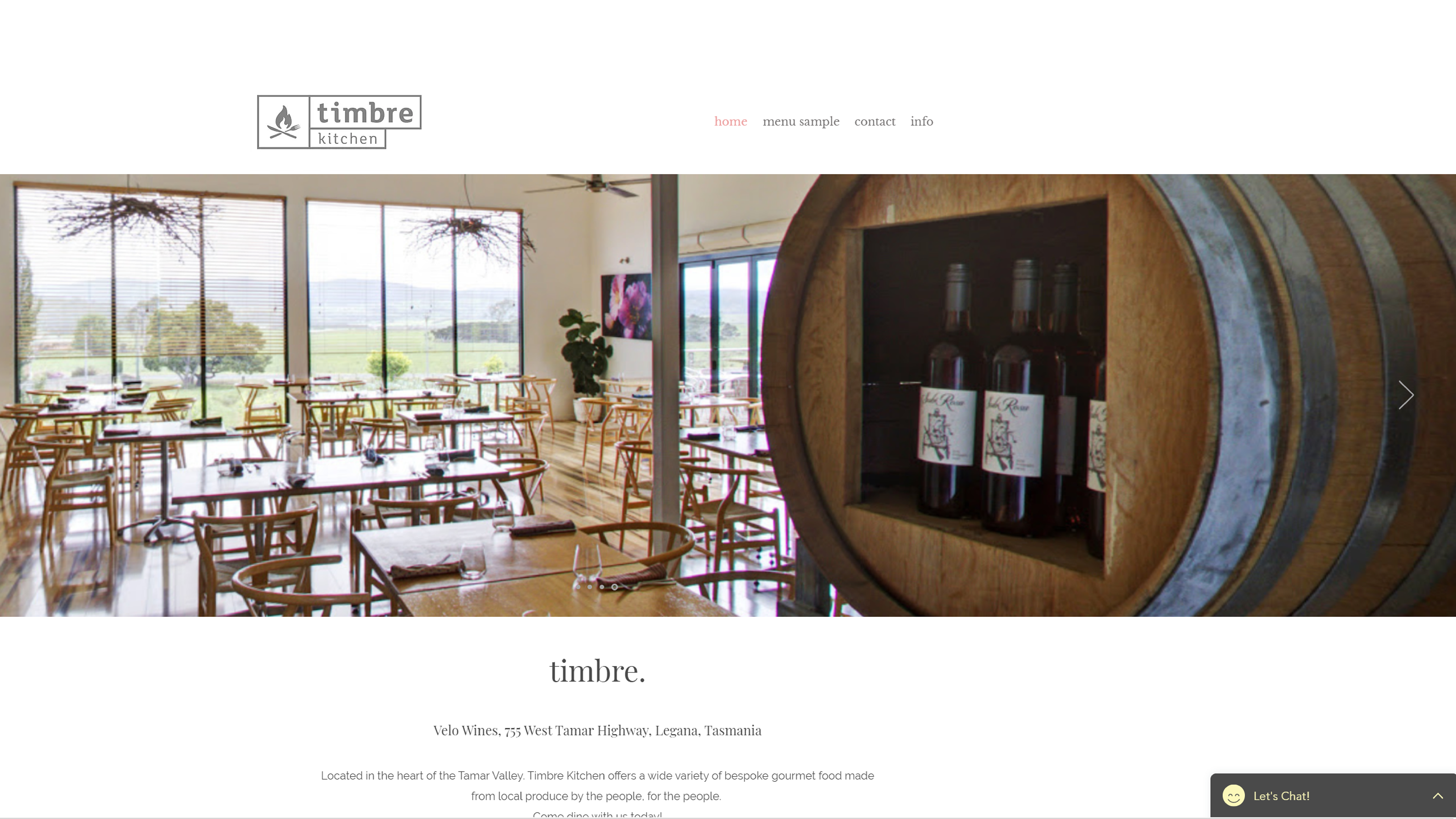 With world renowned food, a great culture and amazing service.
There was one thing missing from the Timbre family. A functioning modular website that cut through the bull and offered potential patrons a simplistic user experience to book their next outing. 

In our modern age, a landing page that screams simplicity and functionality is a must for anyone restaurant owner. 

Paying homage to Timbre's simple yet unique menu and character. The team at TGMC sort to avoid any clutter and use negative space to our advantage to create a highly functional website that did what is was supposed to do, advertise Timbre to both local and international clients. 

The entire project had a lifespan of 6 days from inception to hand over, a simple plan executed with ruthless efficiency leaving both the team and client very happy with the final result.